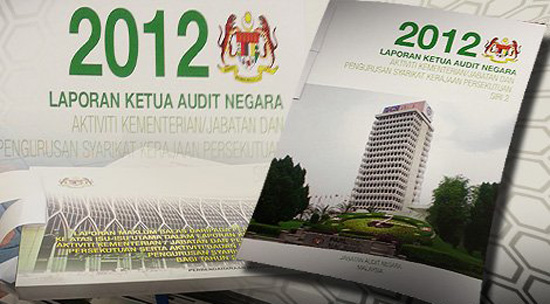 The disclosures made through the Auditor General's 2012 Report is not surprising for Malaysians, who are no longer convinced with the Umno-BN Government's determination to fight corruption and strengthen administrative accountability.
This has become an annual phenomenon which invites a lot of rhetoric and empty promises from the Government, however, ultimately, no action will be taken and the same mistakes will repeat.
Our stance is, despite many checks and balances mechanisms, or audit being conducted three times a year, it will not solve this problem. What is needed is political will from the Government to enforce the checks and balances mechanisms. Unfortunately, the Government has repeatedly failed in this test of accountability.
I want to know who is right in the controversial K-Pop concert – the Auditor General and the current Minister of Youth and Sports, Khairy Jamaluddin, claimed that the Ministry eventually had to pay for the concert; or Ahmad Shabery Cheek, the Minister before Khairy who claimed that the concert was paid by sponsors through the National Sports Council's account? Shabery in fact claimed that the Auditor General was delinquent in preparing the report.
Is Khairy ready to assure the people of Malaysia that the Ministry under him will no longer be trapped in expenses which is disputed such as this when the 2013 Audit Report is presented in 2014, especially for the period after May 2013, when he was appointed as the Minister.
The justification of spending RM67.61 million of the taxpayer money for an event such as the 2012 Youth Day raises questions; when the long-term positive impact on the young people can be disputed.
Nik Nazmi Nik Ahmad
Deputy Speaker of the Selangor State Legislative Assembly
Seri Setia Assemblyman